HELP CONSUMERS FIND YOUR INSTITUTION WITH LOCAL SEO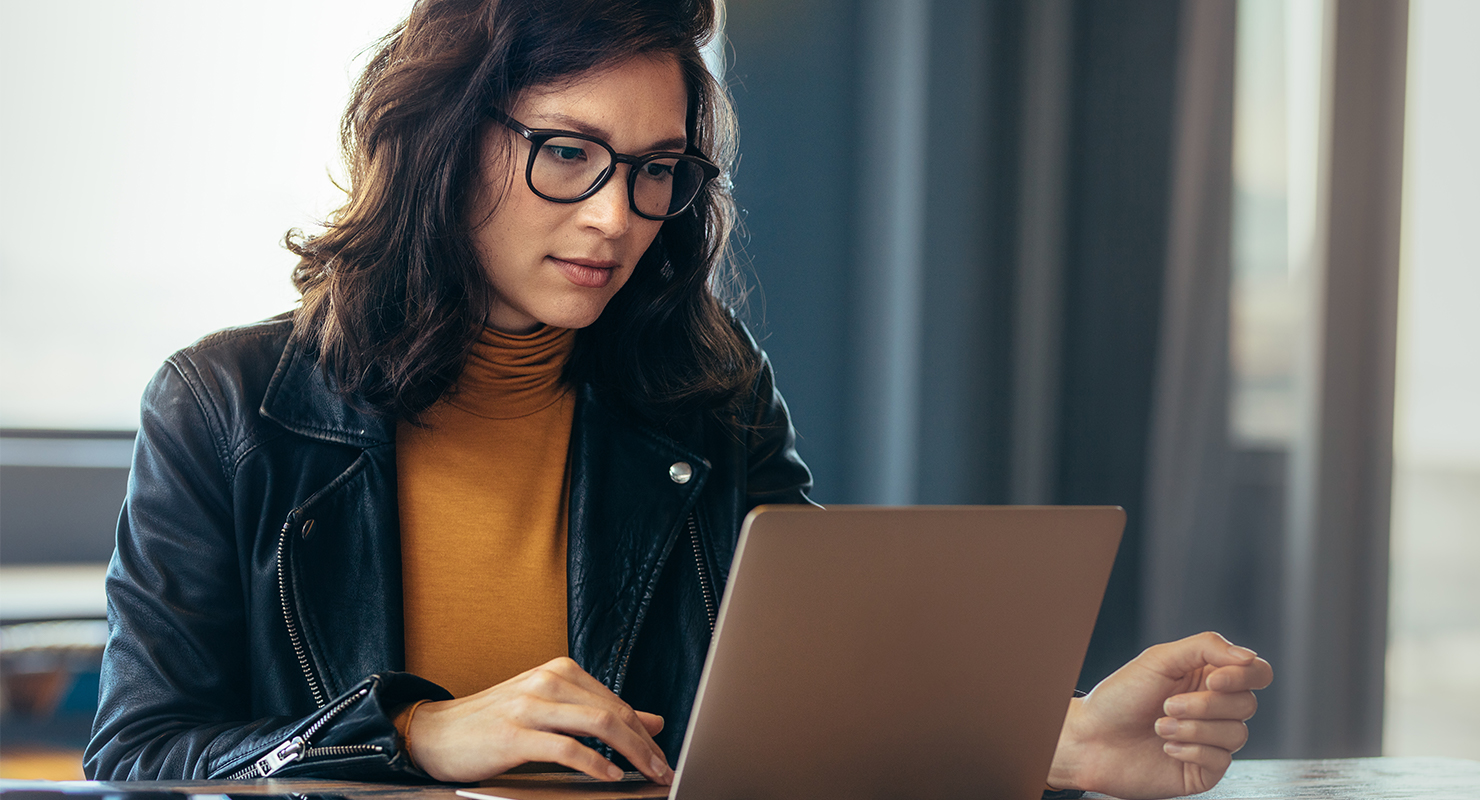 The Internet is a powerful information network — and it's constantly growing. But to put its influence to work for your institution, you'll need to first narrow your focus. That means using local search engine optimization (SEO).
Local SEO is all about building reliable and relevant links that help your financial institution gain more visibility online. Ideally, that visibility then translates to more online visits from local consumers around the communities you serve.
Now let's get into why your local SEO matters so much, especially from a competitive angle.
Location, location, location.
The key word here is local. You aren't a global megabank trying to grow at all costs. You're a local institution serving a unique community — and that's an SEO advantage waiting to be tapped.
Local SEO matters more for your institution because organic SEO — unpaid search results that populate based on Google's search algorithm — is geared to a much broader national or even global audience.
Organic SEO revolves mostly around a website's content. Ranking well in organic search just isn't enough, especially if you have a lot of competitors using SEO tactics to boost their standing for banking products in your market (for instance, a competitor that runs a blog covering specific financial topics and keywords).
Local SEO, however, is centered around geographic location. Instead of content, it's focused on using relevant and trusted locations to raise your ranking. Not only does it boost visibility, it should result in more foot traffic to your branch locations.
But don't take it from us. Jen Barrell, a prominent content marketer, breaks down some statistical trends on why local SEO matters to your financial institution's online presence:
46% of all Google searches are looking for local info.
97% of people learn about a local company online before ever visiting.
"Near me" or "close by" type searches have grown by more than 900% since 2017.
Local searches end up in purchases 28% of the time.
Search result information sends 70% of consumers to a physical location.
92% of searchers will click on businesses on the first page of local search results.
4 in 5 consumers use search engines to find local information.
Getting prime real estate on the SERPs.
The good news is that Google rewards local SEO by default via the Google Local 3-Pack. It's a method that prioritizes search results based on the location from which a searcher submitted a query. The results are some of the first to appear on a search engine results page (SERP), right under paid ads and right above organic search results.
Think of when you search for something like "gas near me." Typically, a map pops up that lists relevant, nearby spots with links to each gas station's website and directions to the location. That's the Google Local 3-Pack, and it can be used to promote your financial institution in a variety of ways. It's by and large the local equivalent of ranking on the first page of the organic search results.
The bad news? You have to compete to earn that prized spot on the SERPs.
Three factors for the Google Local 3-Pack.
There are three main factors to keep in mind that impact how you rank on the Google Local 3-Pack.
1. Relevance — When Google receives a search query, it tries to figure out if you're related to it. They're essentially asking themselves, "Does this business fit what the searcher is looking for?" If you're relevant, particularly in terms of the products and services you offer, Google will reward you.
2. Proximity — One of the most important factors is location. Google is looking to see if you're geographically close to the searcher and will prioritize results that are nearest. For proximity, the question asked is, "Is the business close enough to the searcher to be considered a good answer for this query?"
3. Prominence — If Google thinks you're important, they'll rank you higher. Your online reputation plays a major part in determining Google's rankings, and it takes two factors into account: your reviews and citations, which we'll get to shortly.
Send the right signals.
An algorithm is ultimately responsible for deciding how you rank in local SEO, so it's important that you send it all the right signals. From links to reviews and basic business information, plenty goes into your ranking. Let's briefly dig into some crucial signals and how you should optimize for each.
1. Google My Business
It's important to first let Google know who you are. Make sure your Google My Business account is complete and includes accurate business information and location data. Be sure to also correctly choose your business category and keywords.
2. Link Signals
Networking is important, even for your website. Links from local business sites, whether they're the local paper, a community blog, or chamber of commerce, all improve your ranking. Google sees these links and believes your website is both relevant to and trusted by your community. The more links your site receives, the better, but inbound links from other well-respected local organizations will do an even better job proving your site's local reputation.
3. Review Signals
Better reviews results in better rankings. If people review you well, Google is more likely to place you higher. As you can guess, negative reviews will have the opposite effect. Be sure to read and respond to reviews, good or bad, as well. Showing that you care is valuable for existing clients and potential clients alike. Also, keep in mind that building up positive reviews takes time. Just keep encouraging them from your clients; the search results will eventually speak for themselves.
4. Citation Signals
If you're talked about around the web, Google will take notice. Any citation of your financial institution on other websites, whether it's a review site or a local blogger, will send a signal that impacts your ranking. That includes being listed in registries like Bing and Yahoo. If your site is consistently and accurately cited on external sites, search engines will trust the validity of that data and strengthen your ranking.
5. Social Signals
One of the easiest forms of accruing inbound links and citations is through social media. Your profiles not only introduce your brand to current and potential clients, they're also a key element in Google's local algorithm. If a social media platform offers a field (like your institution's bio, location, or even social reviews), be sure to provide info. It only helps your ranking.
6. On-Page Signals
Don't worry, the algorithm also pays attention to your institution's website. Optimizing it for local search is a must, so be sure to include all relevant details like your business name, address, and phone number (NAP). But providing your institution's contact information is only the beginning.
The quality of content on your site influences your ranking. Make sure to tick all the HTML boxes, including title tags, header tags, and custom meta descriptions. You can also weave keywords and local references into the copy throughout your website. Just don't go overboard. The algorithm doesn't reward careless keyword stuffing. That's why our FIRSTBranch Copywriters take the time to understand your institution, your consumers, and your community when creating content for your website.
SEO is built step by step.
Local SEO is complex. There are plenty of tempting shortcuts — from purchasable content to paid reviews — but building your SEO takes time. As you begin mapping out your strategy, start on something important. For instance, you could choose to create keyword-rich meta descriptions for your webpages. Or start encouraging your clients to write reviews.
Slow and steady wins the SEO race. Examine your opportunities for improvement and tackle them one at a time. You might just be surprised how much better your search result visibility can get.
View all posts