The revamp of our website was well received by our customer base in look, feel and functionality.
56%
lower account acquisition cost vs. physical branch openings.1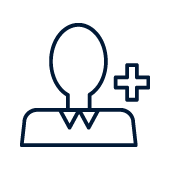 Online Account Opening
Protect your marketing investment with INMO+, our online account opening and funding system. INMO+ integrates with over 25 core systems, reducing manual data entry. Streamline approvals with identity verification, fraud prevention, and automated decisioning. The quick, three-step process lets consumers open accounts online — with no lag time.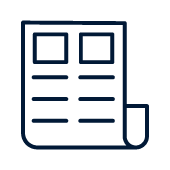 Attribution Reporting
You shouldn't have to wonder whether your website is working. Our attribution reports clearly lay out the return on your investment — so you can see how close you are to achieving your goals as an institution.
24/7
access to update your FIRSTBranch - free of charge.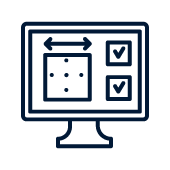 Content Management System
Maintain total control over your website. Need to put up a site alert at 11 p.m.? Sign on to your secure portal (known as FIRSTBase) and make it. Need a new CD rate promotion? No problem. With FIRSTBranch, the power is at your fingertips.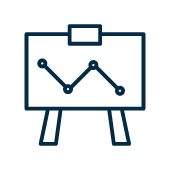 Analytics
Your FIRSTBranch comes with enterprise website analytics, including new visitors, page views, and bounce rates. Our Client Success Managers conduct quarterly health reviews to share insights about your FIRSTBranch's performance. We also set up Google Analytics in your name, so you own your data for the life of your domain.
12M
adults in the United States have vision impairment.2
2Centers for Disease Control and Prevention, Vision Health Initiative (VHI), "Basics of Vision and Eye Health"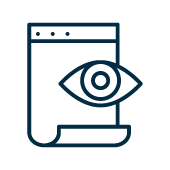 Accessibility
The Americans With Disabilities Act (ADA) has changed how businesses provide physical and virtual accessibility for their customers. We've partnered with the leading provider of online accessibility technology to ensure everyone enjoys equal access to FIRSTBranch sites.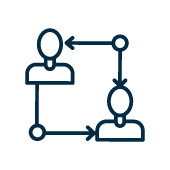 Leads Manager
Leads Manager is a secure, permission-based customer relationship management tool. Customize forms to fit your needs. Track the status of applications. Notify members of your staff by name or branch location.