BOOST YOUR SEO STRATEGY IN BIG WAYS USING GOOGLE MY BUSINESS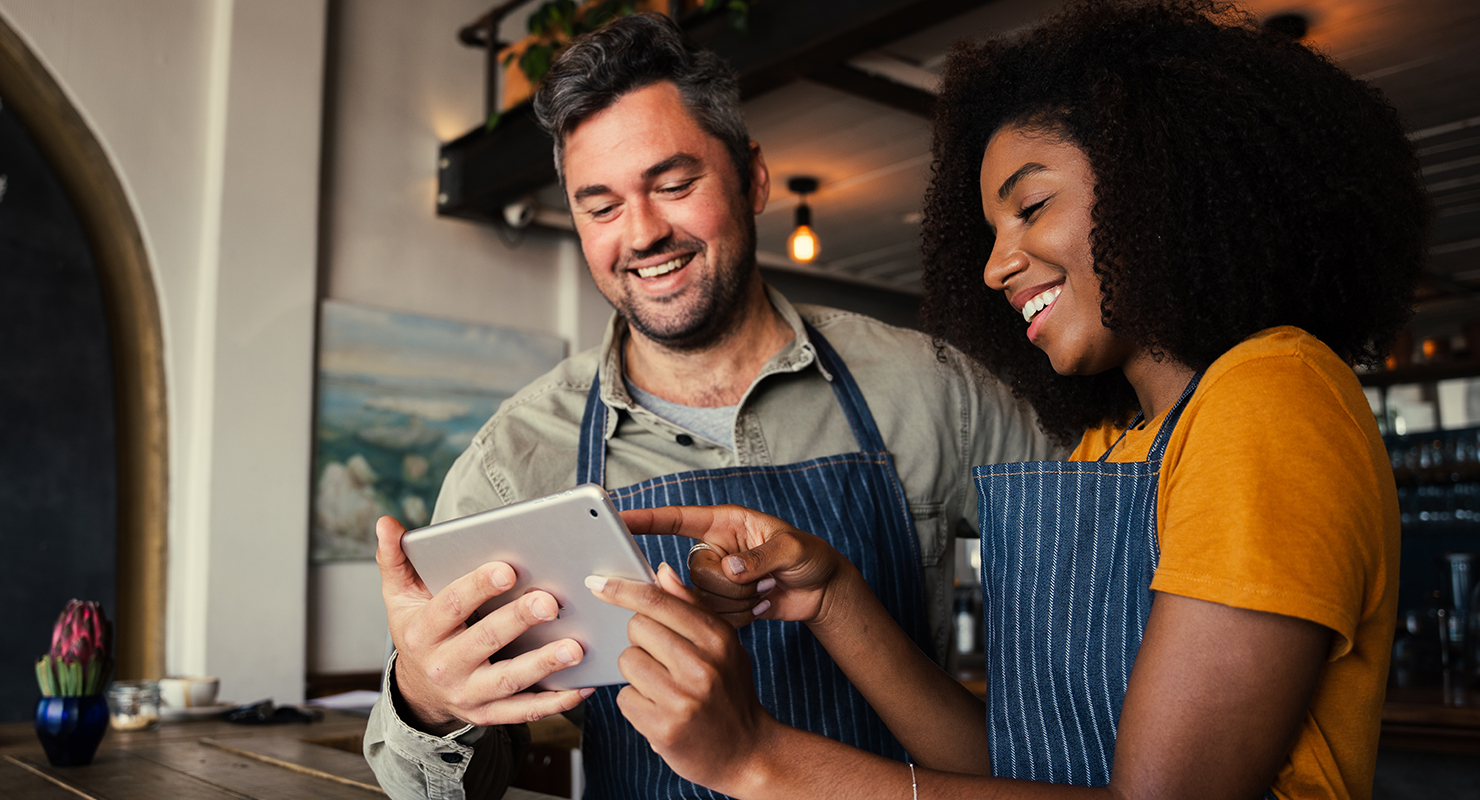 Remember the Yellow Pages?
If you wanted to call a store or restaurant to figure out what time they closed, you needed a book that was roughly the size and weight of a Buick.
And business owners always wanted to make sure their business appeared in a highly visible spot. That gave rise to the practice of choosing a company name that would put you near the beginning of an alphabetical listing — or paying for a prominent ad.
Today, consumers tend to search Google Maps (or Yelp) to find a business they're looking for nearby. Google Maps provides many useful layers of info — including proximity to the searcher, website, phone number, hours, reviews, services, and even "busy times" for the business.
Google My Business (GMB) is the social network (loosely speaking) where you can establish your presence on Google Maps — and customize all that information we mentioned above.
Why should Google My Business be a part of my local search engine optimization (SEO) strategy?
Google My Business is essential for local SEO — as it helps your business appear in search results that are specific to products or services in your area. Even broad queries with large search volumes display local results in the "three-pack" (a mini-map of nearby businesses) — and community financial institutions can use this to increase visibility for their organization.
How does a Google My Business listing work?
When a user searches on Google or Google Maps, something called the "Local Algorithm" determines when and how a business listing is displayed. There are three key factors that contribute to your business' score in the algorithm:
1. Relevance
Providing the right keywords and filling out your business information as accurately as possible is essential to ranking highly in a search. Why? Because when a user searches for "drugstore" or "pharmacy," Google will look for businesses that match that description. No plumbers, no auto shops — just drug stores or pharmacies, which may include certain grocery stores. Google wants to return results that match the search, or the searcher's intent (adjusting for misspelled words and poor word choice) as closely as possible.
2. Proximity
Distance is a huge factor. Nearer is better for searches that may be tied to a physical location. If someone is looking for a new bank or credit union, they probably want to see the options that are within 10 miles — not 50 or 100. There may be exceptions (like maybe you want a financial institution that's closer to your workplace) — but distance plays a big role in local search.
3. Prominence
Finally, Google uses engagement metrics like reviews, likes, and inbound links to weed out the low quality businesses — even if they offer the desired services within an acceptable distance. So even though a business (such as McDonalds) may sell coffee, if you search for "coffee shop," Google will show nearby Starbucks locations before McDonalds. And, if a business has lots of positive ratings, that can affect prominence.
To summarize: Google shows results that are relevant to the search query, near the searcher's location, and the best options that fit the first two criteria.
Can an optimized Google My Business listing attract new account holders?
While there can be a benefit to running pay-per-click campaigns to target specific search terms, the same reasons you would have listed your community financial institution in the Yellow Pages also apply to listing on GMB. It's free to list your business — and gives you control when it comes to providing accurate information to a wide audience of people.
When people can verify that your institution has good reviews (and that you respond to critical reviews in a timely fashion), they're even more likely to seek your services. GMB also allows you to promote your business and respond to situations in real time (for example, if a branch must close due to extreme weather).
It's worth pointing out that accuracy is non-negotiable when it comes to using GMB. Outdated hours of operation and contact information will frustrate users — and drive them to the next most accurate listing. The importance of this has only increased during the coronavirus pandemic. Consumers haven't stopped using financial tools and services. Now is the time to remind consumers that you're standing by, ready to help them with their needs.
Using Google My Business to manage your business during a crisis (aka COVID-19).
Google has provided additional guidance for businesses who are coping with the challenges of the coronavirus pandemic. These new options can help you deal with reduced hours for in-branch service, direct consumers to your website for virtual service, and even display any additional services you may be offering.
We strongly recommend that local banks and credit unions put some advertising dollars into "reassurance messaging" — letting your community know that you're committed to serving them during trying times. Using the full array of options that GMB offers is a great way to build trust and credibility when people need it most.
To continue building confidence with consumers, you need a reliable, responsive website. Now may be a good time to consider FIRSTBranch for your institution. We've been helping community financial institutions like yours function during the pandemic by offering them an online branch — with options that allow a user to do many of the things they would do in a physical branch. Consumers have come to expect this kind of convenience. And they need it now more than ever.
View all posts