BE A PRIMARY FINANCIAL INSTITUTION: 7 WAYS TO WIN CONSUMERS FOR GOOD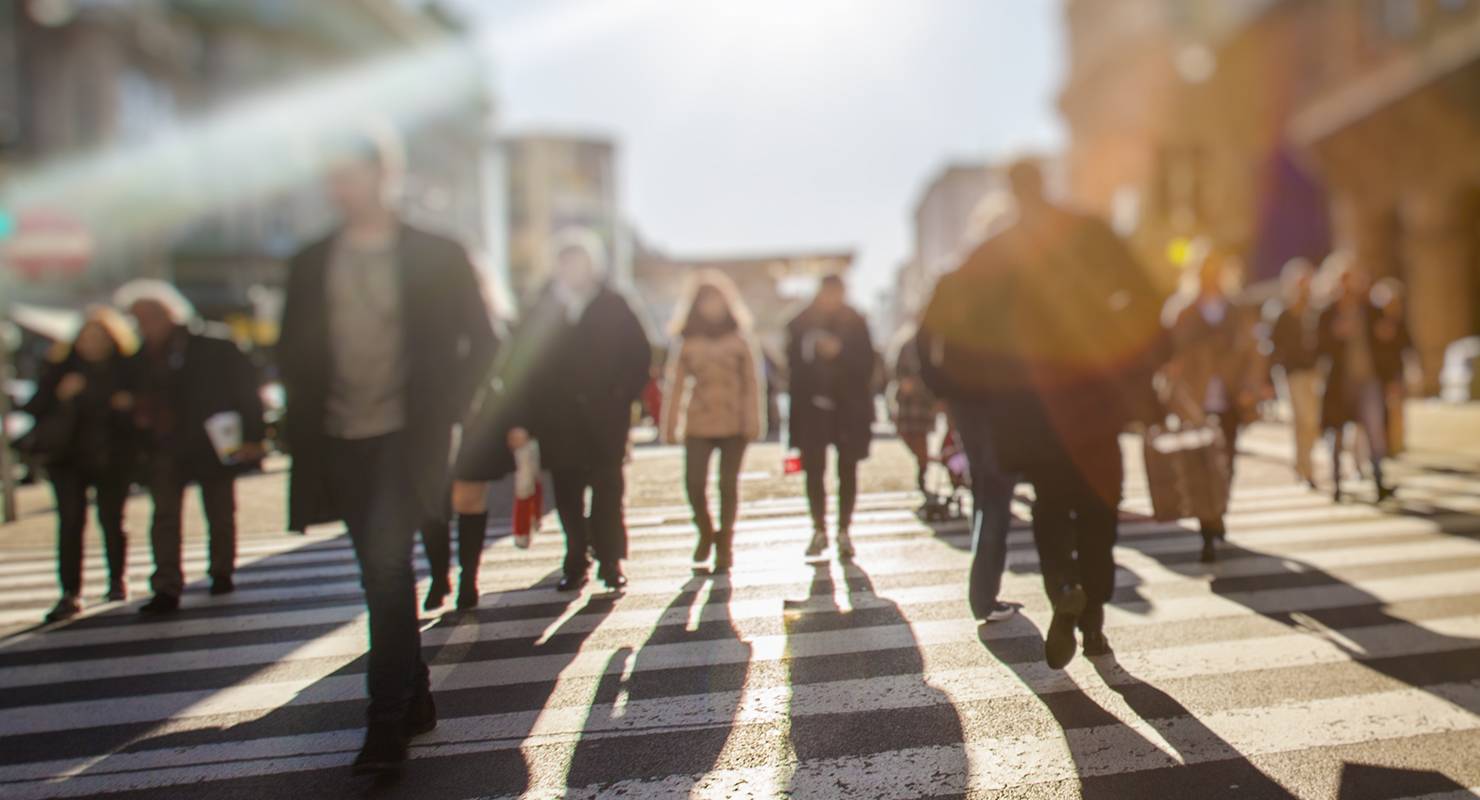 How deep are your consumer relationships?
While you might think having a consumer's checking dollars or loans puts you in a good position, the truth is they might not be considering you their primary financial institution (PFI) — and that could be putting you at risk of losing their business entirely if a better offer comes along.
Half of your account holders are playing the field.
Studies have shown that as many as 50% of consumers have multiple accounts with different institutions, with a small percentage even having five or more.
So, a consumer may have a loan with you — but a checking and savings account with Bank of America. Or they may do all their checking and savings with you — but have an auto loan with Capital One®.
To truly be a primary financial institution, you must have a consumer's checking, savings, loans, and credit card. And services that create stickiness — like direct deposit and automatic withdrawals — are the holy grail.
More consumers want to leave the megas than ever.
The good news is that consumers are growing increasingly tired of the megabanks since the pandemic started. A consumer survey found that 22% of consumers want to switch their institution — while that number was 12% prior to the pandemic.
Of that 22%, big bank customers were the majority — with 27% wanting to leave their bank as compared to 13% pre-pandemic. That's a significant jump.
Additionally, research from Kasasa® found that community bank or credit union account holders are more satisfied with their institution than megabank customers. Of those whose primary financial institutions is a community bank or credit union, 65% are satisfied with their service compared to only 54% of those using megabanks as their PFI.
So, there's never been a better time for community financial institutions to take over wallet share from the megas. If you're settling for a share of consumers' wallets, it's time to take it all.
Here are seven ways to become a primary financial institution for your account holders.
1. Provide an end-to-end digital experience — beginning with your website.
Customer support now means good UX (user experience). If a new or existing account holder can't open an account, transfer funds, deposit a check, or apply for a loan seamlessly and 100% online with your institution — then becoming their PFI is unlikely.
Having a great website is a good start — and makes a strong first impression. Grab attention with a site that's modern, engaging, and responsive. Ensure there's a delightful UX that guides visitors from one product to the next. Have the homepage designed in a way that attracts your target demographic and highlights the offerings that appeal to them.
Then ensure your digital experience is end-to-end — which, as you may have guessed, has never been more important.
Try stepping into a consumer's shoes to see if your technology is truly meeting their needs. Does your site take four seconds or less to load? Can consumers open new accounts and loans fully online? Is the application accessible and easy to use on any device?
2. Get to know your account holders.
You know that friend who only talks about themselves and never asks how you're doing? They're probably not first on your outgoing call list.
It's a similar concept when developing a relationship with your account holders. Creating deep relationships with them starts with getting to know them — either by asking directly or gleaning information they've already given you.

If you offer digital account opening (and you should, going back to point one), you're accumulating a wealth of information: birth date, family status, current financials, communication channels, and current institution. All this data can give excellent insight into what a consumer is looking for from you — and it gives you a leg up in providing it for them even before they ask.
Visitors are more willing to provide this information if your online account opening is fast and seamless (as it is with our INMO+ platform).

Another thing that's a huge help? Understanding generational segments and their behavioral trends.
For example, did you know that 60% of Millennials identify as entrepreneurs — and 41% of Gen Zers are interested in owning a small business? That being the case, make sure your website features your commercial offerings (like small business loans).

Another way to get to know your account holders is to contact them directly. This has proven successful for community financial institutions since the pandemic started. Some called their consumer base to ask how they could help them through this time — especially since they weren't able to interact face-to-face in a branch.
3. Go beyond offering run-of-the-mill products.
Understanding consumers' needs can help you in knowing what kinds of products you should be offering them. Someone can get a checking account, savings account, or loan just about anywhere — so what makes your institution stand out from the crowd?
Differentiated products can mean free reward checking accounts or a mobile app that goes above and beyond with personalized financial education.
With a single differentiating feature, you can increase stickiness and your share of wallet. Take a look at the product suite you offer and think about ways to make those products stand out and serve consumers' needs even better.
4. Make an offer they can't refuse.
Most consumers are always on the hunt for a better rate, a better deal, a better special. They want to feel like they're getting something out of every new account or loan they open.
Proactively going after their business through the promotions you're running is a great way to catch those bargain shoppers before they've even started Googling "lowest mortgage rate."
When consumers do visit your website, you should make the most of the promotional space available. Banners are just the beginning. Think about additional opportunities to catch users' attention as they browse your site.
That doesn't mean peppering people with popups. Instead, tailor promotions to the user's experience. New visitors and current clients will use your site differently. Someone looking for a core deposit may want to open a complementary account. Whereas a consumer logging into online banking could find a debt consolidation loan more compelling.
Also, doing a soft credit check or looking at the outgoing payments from account holders' checking accounts can help you see who has financing elsewhere. Then you can target those individuals with a personalized offer for them.
What kind of offers do we recommend? Auto loan refinancing, mortgage refinancing, and credit card balance transfer specials are all great ways to convince consumers to switch those accounts to your institution.
5. Sell without selling.
The best way to earn a consumer's business is to ask for it. But that takes a certain finesse — and not all frontline representatives feel comfortable wearing the hat of "salesperson."
Coaching your front line on techniques to engage consumers and build relationships, rather than outright selling, can help boost their confidence and ability to cross-sell.
For customer service-oriented individuals though, it makes more sense to have a conversation and work in a product recommendation than to make a sales pitch. And that works better for building deeper relationships, too.
Providing tools and technology that can help in the cross-selling process is also helpful. Software that shows the products you offer — coupled with devices like tablets — can help your front line assist consumers more easily in branch.
And when it comes to your website, you can tailor the content to build rapport and softly suggest products — while still giving the visitor a way to take the next steps. Prominent calls to action are critical for conversion. But for consumers who are on the fence, you should provide a secondary option to request more information. This allows you to gather more leads and deepen relationships.
6. Offer financial education online.
Many of today's younger consumers are terrified of debt. They're looking for a financial institution that can provide practical knowledge to help them manage their money and achieve true financial health.
The catch? Many won't take the time to sit through a financial seminar. That said, community financial institution leaders have found that moving their financial education classes online (due to the pandemic) has significantly increased attendance.
Some institutions are also creating videos on YouTube to relay actionable tips in a short, digestible format — while others are beefing up their mobile app with money management tools.
If you're open to creating content, consider adding a blog to your website. A well-maintained blog can be a valuable resource for members of your community. And it can give your site extra SEO juice.
7. Connect with your community — and feature it on your website.
Your institution probably has a mission statement around your community commitment — and you probably mean it. But if you're not putting those words into action, they could be falling flat for consumers.
So, what are some ways you can get involved? Are there local organizations your team can volunteer with — or that your institution can support monetarily? Is there a need for immediate help, like a canned food drive after a natural disaster?
Getting involved in your community will help you reach consumers on a deeper level than providing financial products alone — and your website is a great way to showcase all that you're doing in the areas you serve.
A community involvement page can show your engagement with photos, videos, and celebrations of the work you've done — or partnerships you've made. This can go a long way to letting your community know how committed you are to serving them.

We know how much you care about improving your neighbors' financial lives. That's why becoming their primary financial institution is so important. Building strong relationships with your account and loan holders puts you in the position to meet all of their banking needs. And taking better care of your neighbors will help your community thrive.
View all posts